Leveling Uneven Commercial Concrete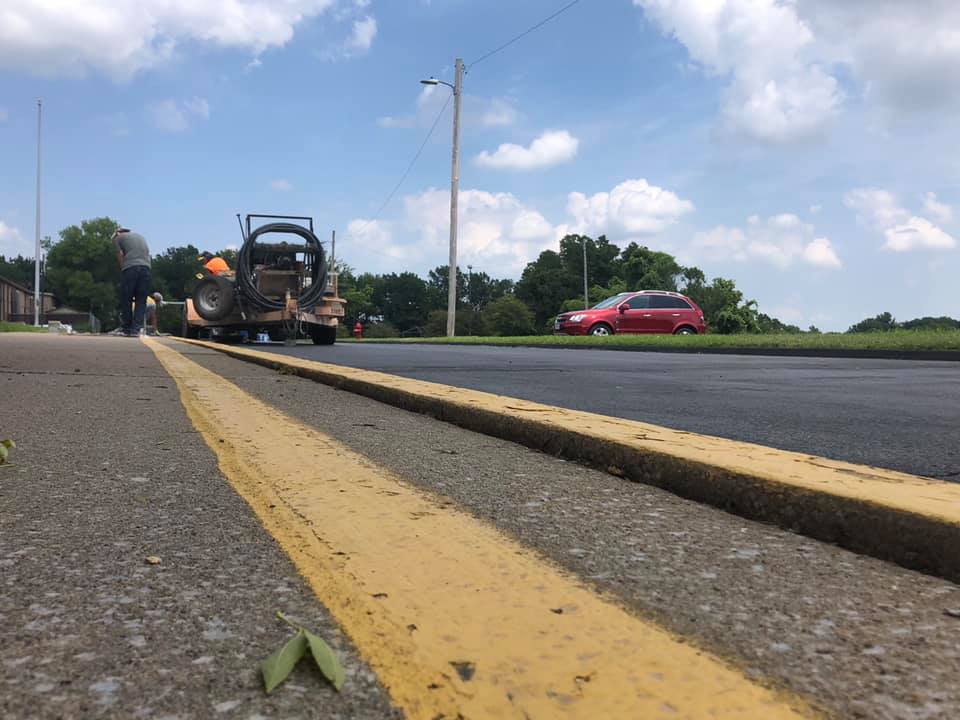 Commercial concrete leveling is a great solution for businesses and organizations who are dealing with sunken or uneven concrete on their property. Whether it's a walkway, parking lot, warehouse floor, or driveway, having unleveled concrete can be dangerous and create an eyesore for patrons.
JW Mudjacking & Concrete Leveling provides poly concrete leveling, mudjacking, and void filling services that are the perfect solution to these issues. Read on to learn more about why you should choose mudjacking instead of traditional concrete replacement.
Why Choose Poly Concrete Leveling?
Poly concrete leveling is a quick, cost-effective solution that won't disrupt your business operations. It's also much less messy than traditional concrete replacement since it requires only small holes in order to inject poly foam beneath the slab being lifted. This foam expands and hardens after injection, which lifts the slab back into place while providing durable support long-term. The process takes just a few hours and is designed to last up 20 years or longer!
Frequently Asked Questions
We understand that you may have some questions about poly concrete leveling before getting started, so we've put together some answers to frequently asked questions:
How does poly foam work?
Poly foam is injected into small holes underneath the slab using high pressure. As it expands it lifts the slab back into place and hardens as it cures. This provides long-lasting support without any disruption of business operations!

How long does this process take?
The entire process typically takes just a few hours depending on the size of the area being leveled.
Is this process safe?
Yes! Poly foam is non-toxic and has been used safely for decades on commercial properties around the world with no adverse effects reported.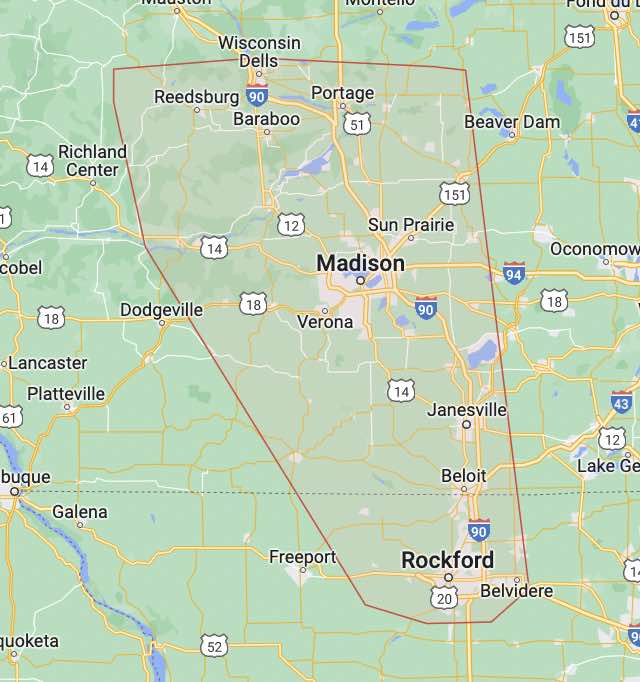 What areas do you serve?
We serve customers in Madison, Wisconsin Dells, Portage, Janesville, and surrounding areas of Wisconsin, as well as Rockford, IL and surrounding areas…
What types of concrete settings can you fix?
Anywhere that there's a void or unstable soil beneath your concrete is a good candidate for our services. Whether you have a driveway that's sinking, a walkway or patio that is uneven, or a sea wall that is unstable, our poly foam and mudjacking services can fix it. We also repair things like uneven concrete sport courts, sinking loading docks, pole barns, retaining walls, culverts, parking lots, and airport hangers.
How much does this cost?
Every job is different based on its scope of work so we provide free estimates so you can get an accurate price quote before making any decisions!
How can I get started?
Contact us today for your free estimate – our team will come out to assess the situation and provide an accurate quote for your project!
Commercial property owners know how important it is to have level surfaces both inside and outside their buildings – but not everyone knows that there's an alternative option to replacing their existing concrete structures completely – namely mudjacking (or polyurethane injection). JW Mudjacking & Concrete Leveling offers commercial clients in Madison, WI help with everything from parking lots to driveways by providing fast, effective solutions that won't interfere with daily operations or disrupt customer flow. So if you need leveling services don't hesitate to contact us today—we're here to help make your business look great again!
Call or Text for a FREE estimate.