Garage Floor Leveling
&

Repair | (608) 445-4294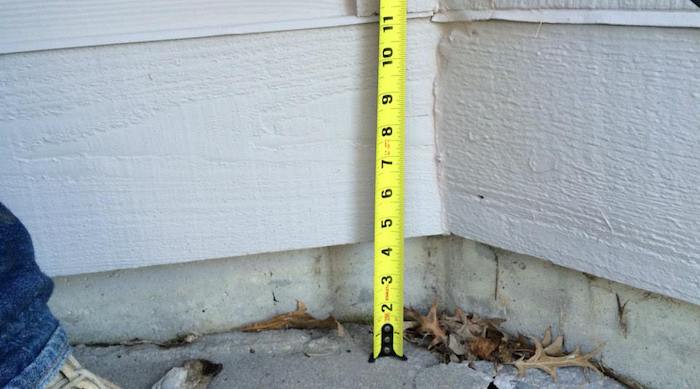 When it comes to home improvements, leveling your garage floor is likely not high on the list. However, doing so can save you a lot of time and money down the road. 
If your garage floor is sunken, uneven, cracked, or upheaved, something is likely going on beneath the surface. Soil movement is usually what causes concrete to shift, whether as a result of a plumbing leak, creeping tree roots, or poor compacting during construction. 
What is concrete leveling? 
Instead of replacing your garage floor, which can be costly due to the amount of labor it requires, concrete leveling is a cost-effective, relatively easy fix. But how does it work? First, we come to your home to take a look at the issue. Then, small holes are drilled where the soil under the concrete seems to have shifted and caused the issue. We then use either a mud mixture or a poly mixture to fill in space underneath the concrete until it becomes level again. You can then walk and drive on the surface of the newly balanced concrete within minutes. 
Does concrete leveling work on both attached and detached garages? 
Garage floor leveling services can be performed on both detached or attached garages. In a detached garage, sinking or cracked concrete can cause the entire building to lean or sink. The same can happen in an attached garage if the foundation is not connected to that of the main home. Mudjacking or polyjacking can fix sunken or cracked concrete in either style of garage, saving you money and time and making your garage safe and stable once more. 
What happens if I put off concrete leveling? 
Ignoring issues with a concrete garage floor can lead to costly issues down the road as there is likely more than just soil underneath a garage floor. Often, plumbing, electric, and other critical home systems are present under garage concrete. Cracked or sinking concrete can cause problems with these systems, potentially requiring costly repairs down the road. Mudjacking or polyjacking services can fix the underlying issue without harming these systems or requiring costly concrete replacement. 
Though it may not be top of mind, you don't want to neglect the health of your concrete garage floor. If you are experiencing issues with this area of your home, you may not have to spend thousands to replace the concrete. Give JW Mudjacking a call for a free consultation today.