Pole Barn Concrete Leveling | (608) 445-4294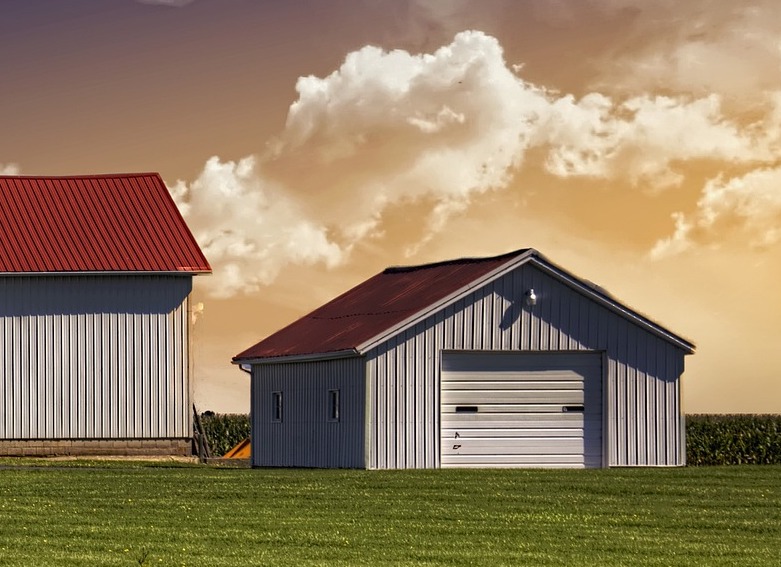 Mudjacking and poly jacking are great ways to level and support post-frame buildings such as pole barns. Both are processes of stabilizing the foundation of an existing structure by lifting it from below, in contrast to conventional methods that require digging and replacing the entire slab.
Mudjacking is a relatively simple process that starts with pumping a slurry of sand and cement beneath the foundation to fill any voids or low spots. This will solidify and lift the entire concrete slab, which can then be leveled using additional soil or backfill material. Once leveled, the area can be set with additional piers or beams for added stability.
Poly jacking is a process of repairing and raising sunken or uneven concrete slabs using polyurethane foam. This method has been used for decades to address problems such as sagging, eroded or raised foundations, heaving due to soil erosion, and settlement caused by changes in soil hydrology. It is also gaining popularity among commercial property owners who need to repair large areas of concrete quickly and efficiently.
The Pole Barn Leveling Process
The poly jacking (or mudjacking) process begins with small holes being drilled into the slab so that specialized polyurethane foam or concrete slurry can be injected beneath it. The foam expands until it completely fills any voids underneath the concrete, while still allowing for drainage and air movement beneath the foundation. Once hardened, the slab can be leveled and stabilized with minimal disruption to adjacent structures and landscaping, at a fraction of the time and cost of traditional methods.
Advantages of Leveling Your Pole Barn
The advantage of mudjacking over traditional slab replacement is its speed and cost; mudjacking can typically be completed in one day at a fraction of the cost. It also ensures little disruption to nearby structures or landscaping, making it ideal for post-frame buildings such as pole barns, which may have several posts spread out over large areas. Additionally, because no footings need to be reset during mudjacking, all surface pavement stays intact.
Overall, mudjacking is a fast, affordable way to level post-frame buildings like pole barns without sacrificing structural integrity or causing disruption to your property. Make sure you work with an experienced contractor who can ensure your building's safety and longevity without breaking your budget!