Why You Should Level Your Sunken and Cracked Concrete Driveway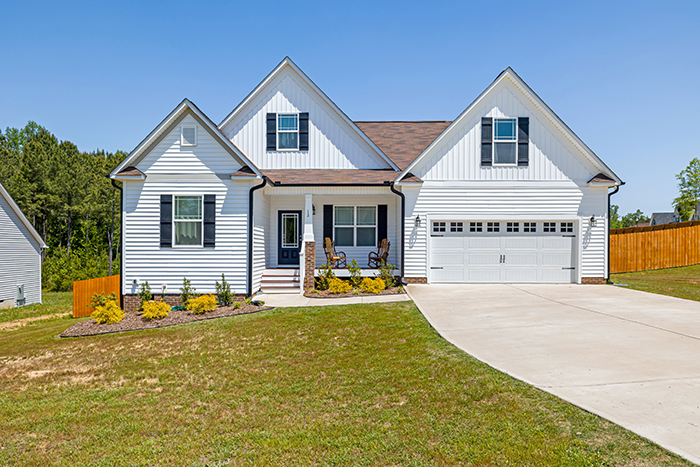 If you have a sunken or cracked driveway, it's important to take action and level it as soon as possible. A broken driveway can be dangerous and destructive, leading to further problems with your concrete surface.
In this blog post, we'll talk about why driveways break and crack, how leveling works, and the benefits of using mudjacking or polyurethane foam over replacing concrete. We'll also discuss other surfaces that can be leveled with mudjacking, including garage floors, sidewalks, and even whole foundations! Finally, we'll recommend JW mudjacking as the best resource for mudjacking and concrete leveling in Rockford, Madison, Janesville, and across the Wisconsin and Northern Illinois regions.
How Concrete Leveling Works
Concrete leveling is a process of injecting a material below a concrete slab to raise it back to its original position. There are different types of materials used, but the most common are mudjacking (using concrete slurry to raise slabs) and polyjacking or poly leveling (using polyurethane foam). Mudjacking and polyurethane foam are both cost-effective methods of repairing sunken driveways, walkways, and other concrete surfaces in need of repair. At JW Mudjacking, we offer both services.
Why Level Your Concrete Driveway?
Leveling your concrete driveway is beneficial in many ways. Not only are you fixing the aesthetic damage that a sunken or cracked driveway causes, but you're also protecting yourself and your family from injury. An uneven driveway can cause tripping hazards and create an unstable foundation for parked vehicles. Furthermore, leveling your concrete will help prevent further deterioration of the surface by preventing rainwater from collecting in low-lying areas and forcing its way through cracks. Wisconsin and Illinois winters also play havoc with cracked concrete, as ice can invade cracks and make them significantly worse. This means that, in a few short years, you can watch your beautiful concrete driveway go from slightly cracked to majorly broken. To avoid this, it's best to hire professional concrete levelers to come in as soon as you notice your concrete sinking and breaking.
Benefits of Leveling Your Driveway over Replacing It
Leveling your driveway using the mudjacking or polyjacking techniques has many benefits over replacing concrete:
Leveling is much faster than replacement, taking only a few hours to complete. Replacement can take days, even weeks, depending on your contractor.
Leveling is much cheaper than replacement, generally costing about 25% of what you would pay to replace the same area of concrete.
Concrete leveling creates significantly less mess and noise than replacing concrete. The process is much less invasive and concrete levelers can get in and out quickly.
Mudjacking or polyjacking can be used to level not only driveways, but other surfaces such as garage floors, steps, sidewalks, and even entire foundations. So, you could do a few concrete surfaces at once.
Level Other Surfaces with Mudjacking or Polyurethane Foam Injection
Mudjacking or polyurethane foam injection isn't just for driveways – you can use the same process to level other surfaces in and around your home or commercial business. Garage floors, steps, patios, pathways, walkways, and concrete slabs are all great candidates for mudjacking or polyurethane foam injection. It's even possible to level whole foundations using mudjacking or polyurethane foam!
JW Mudjacking: Your Best Resource for Concrete Leveling in Rockford, Madison, and Janesville
When it comes to mudjacking and driveway leveling in Madison, Rockfored, and Janesville (and across Wisconsin and Northern Illinois), JW Mudjacking is your best bet. Our experienced team has been mudjacking driveways, garage floors, sidewalks, patios, and more for years and have worked with thousands of satisfied customers. We use the highest quality material available to ensure a safe and long-lasting repair that will stand up to weather conditions and heavy foot traffic. Contact us today for an estimate and to get your driveway leveled quickly and affordably.